Thank you for visiting my web site. I am a psychotherapist specializing in children, adolescents and their families, and I maintain my practice in a private office in San Mateo, CA. After studying at Sarah Lawrence College and UC Berkeley, I obtained my Masters Degree in Cou nseling Psycholog y with an Emphasis in Depth Psychotherapy from the Pacif ica Graduate Institute in Santa Barbara, CA. I chose Pacifica because it is one of the very few programs in the United States which focuses on training Jungian and Depth oriented psychotherapists. Although I treat individual adults and couples, my passion is treating youths dealing with challenges like divorce and grief; or mental health issues like depression and anxiety. I love working with parents providing education, parenting skills, and emotional support.

Prior to opening my private practice, I worked in therapeutic educational settings, group homes for adolescents, and in the child welfare and juvenile justice systems. I enjoy connecting with youths from all walks of life, and helping them build a sense of self founde d on their values and unique talents. It is important to me that I help youths and their families determine and meet their own vision of what it means to be successful, happy and healthy.

A native of the San Francisco Bay Area, I grew up in the San Mateo area and attended the Nueva and Crystal Springs Uplands Schools. I have an interest in the challenges of youths who are considered gifted or privielged. Prior to working in mental health, I had a career as a newspaper journalist.

I welcome your family into my practice, and hope you will contact me if you think I can help.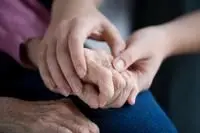 B.A. Sarah Lawrence College
M.J. UC Berkeley
M.A. Pacifica Graduate Institute

Licensed Marriage and Family Therapist (MFC 52034)

Member of t he California Association of Marriage and Family Therapists
Member of the Northern California Regional Sandplay Society