I provide psychotherapy to adolescents, young adults and their families.
I never stick with the surface level of a symptom, but work intensively with people to address deeper causes for behavioral problems and emotional suffering. I combine this depth-oriented approach with humor and a more active, coaching style when needed. I feel t he act of storytelling and constructing positive narratives is very healing, especially for youths and families who have been through painful transitions or challenges. I also find that creative and expressive forms of therapy, including art and Sandplay, help my patients access depths and w ells of feeling sometimes unreachable by talk therapy.
Individual, family, couples, and parent consultation sessions are available and usually range from 50 to 80 minutes per session. Individual sessions for a minor patient are offered weekly or twice per week, with adjunctive parent sessions occurring on a monthly basis or as needed. The therapy office contains a waiting room, exit room, and spacious therapy room outfitted with a sand tray and sandplay figures; an art therapy table with numerous supplies, and a "talk therapy" seating area large enough for up to six people.
Areas of Treatment Include: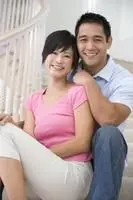 Emotional Problems
Behavioral Problems
Family Dynamics and Discord
Parenting Support and Education
Grief and Loss
Academic and School Problems
Social Skills
Substance Abuse
Problems Adjusting to Divorce/Separation
Creative Blocks
Asperger's Spectrum Disorders
Depression
Bipolar Disorder
Anxiety Disorders
Trauma
Self-harm (cutting, suicide attempts, suicidal ideation)
Treatment Modalities/Specialties Include:
Sand Play Therapy
Narrative Therapy
Structural, Bowenian and Strategic Family Therapy
Dream Work and Interpretation
Narrative Therapy
Art Therapy
Play Therapy
Cognitive Behavioral Therapy
Jungian Oriented Psychotherapy
Self Psychology-oriented Psychodynamic Therapy
Symptoms and problems do not mean that there is something inherently wrong with a youth. Symptoms are a child's way of letting us know that he or she is hurting or struggling with a developmental task. Psychotherapy is an opportunity for young people to work through whatever is bothering them with a caring, attentive adult.