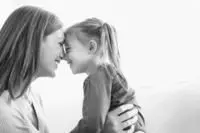 Rates
Please contact me directly to discuss my fees. Sliding scale and "scholarship" fees are available depending on your circumstances and will be assessed on an individual basis.

Insurance
Psychotherapy sessions may be covered in full or in part by your health insurance or employee benefit plan. I can provide you with information you need to seek out of network reimbursement, but I also caution you to consider your family's confidentiality when considering billing insurance. You may want to ask your insurer the following questions:

Do I have mental health insurance benefits?
What is my deductible and has it been met?
How many sessions per year does my health insurance cover?
What is the coverage amount per therapy session?
Is approval required from my primary care physician?

Payment
I accept the following major credit cards: Visa, Mastercard, and Discover. You will not be billed for any processing fees if you choose to pay by credit card. I also accept payment via cash or check at the start of each therapy session. I will send you a monthly billing statement via email.

Cancellation Policy
If a session is not cancelled at least 24 hours in advance, you will be required to pay the full cost of the session. Please keep in mind that I hold each weekly appointment specifically for each patient. Rescheduling rather than cancelling is best.

Schedule Online
Request a therapy appointment or free phone consultation here .